Joined

Oct 6, 2021
Messages

88
Reaction score

10
Location
My Car

1972 Base Convertible 302
I am not sure if some single exhaust cars have the mounting for the hanger for the muffler on both sides, but ours only had the blind holes on the driver's side. I found these at McMaster-Carr: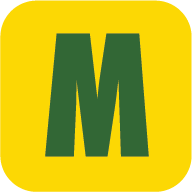 McMaster-Carr is the complete source for your plant with over 595,000 products. 98% of products ordered ship from stock and deliver same or next day.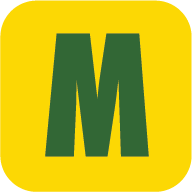 www.mcmaster.com
Tight-Spot hex head screw.
They almost seem to be tailor made for this, but there is a catch, of course. I assumed that the bit that flattens the petals to lock it in place would bite into the petals and stay put. Wrong. What you need to do is tap them for a 3/8" coarse thread bolt. These:
Steel Thread Cutting Screw, Zinc Plated Finish, Serrated Hex Washer Head, Slotted Drive, Type F, 3/8"-16 Thread Size, 1" Length (Pack of 10): Amazon.com: Industrial & Scientific
3/8 steel thread cutting screws.
will do the job if you don't have a tap or have already install one and can't get the tap into position. Don't ask. It isn't hard to disassemble one, lock it in a vise, and run a tap or the above screw in and then mount the thing in the hole. It is, well let's say fun and vocabulary expanding if it is on the car.
Bear in mind that the Tight-Spot needs metal at least 1/4" thick to seat and might be happier with more. The sheet metal there falls short, so I put 3 9/16" Grade 8 flat washers under the heads and they seated OK. They will spin when you tighten the 3/8" bolts in place and you have to enlarge the mounting holes on the hanger as it has a hole for a 5/16" fastener.
You could skip this process and just stick the hanger in with the Tight-Spot by itself and it should hold nicely, but I operate on the principle that what goes together will have to come apart sooner or later and my son hopes to keep this car until the thought police pry it from his cold dead fingers because it isn't green enough.
The hardest part of the job was getting the bolt into the one I installed without tapping it first. That and restraining my comments about Ford not putting the threaded fasteners on both sides while my 17-year-old was helping. This car is destroying my good example on vocabulary.
I had considered using safety wire, but I really wanted something more solid.
I am waiting for an obnoxious rattle from the expanders which are now loose in the cavity. I will try to convince my son it makes the car faster.
Luckily, the threaded bit was there for the rear hanger. Someone at Ford probably goofed.
Hope this will help someone. Of course, I am sure someone has a better solution and it would be fun to hear that too. That might help others even more.
​