Joined

May 28, 2011
Messages

3,800
Reaction score

180
Location
My Car

'73 mustang convt.
I've used these on my headers and they work great so I decided to give them a try on my valve covers. I replaced the gaskets and cleaned them up and then installed these 'stage 8' locking valve cover bolts.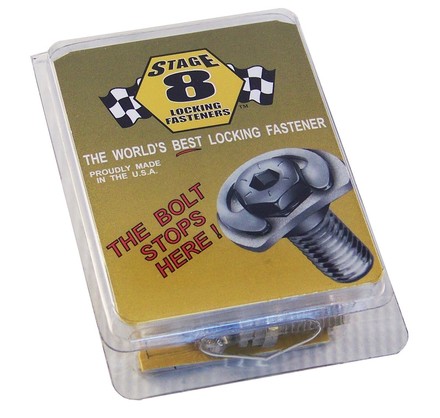 #8960B Valve Cover Bolt Kit (16 Bolts) Item Number: 8960B (16) 1/4-20X3/4 G8 12pt

www.stage8.com
Basically you tighten down the bolt, I did mine to 40 inches and the 70 inches. There is a tab that slides over the head of the bolt, it has the same pattern as the bolt head so it will turn with the bolt. You set the tab up so it will be interfered by something if the bolt starts to loosen. And then a clip slides into a slot on the bolt to keep the tab from falling off. Having done this with the headers I really thought it was going to take a lot more time than it did. They are abit pricey but they work and I won't have any leaks and I don't have to worry about the bolts getting loose, which is a problem I have had in the past. Leaky valve covers
are
were my nemesis.